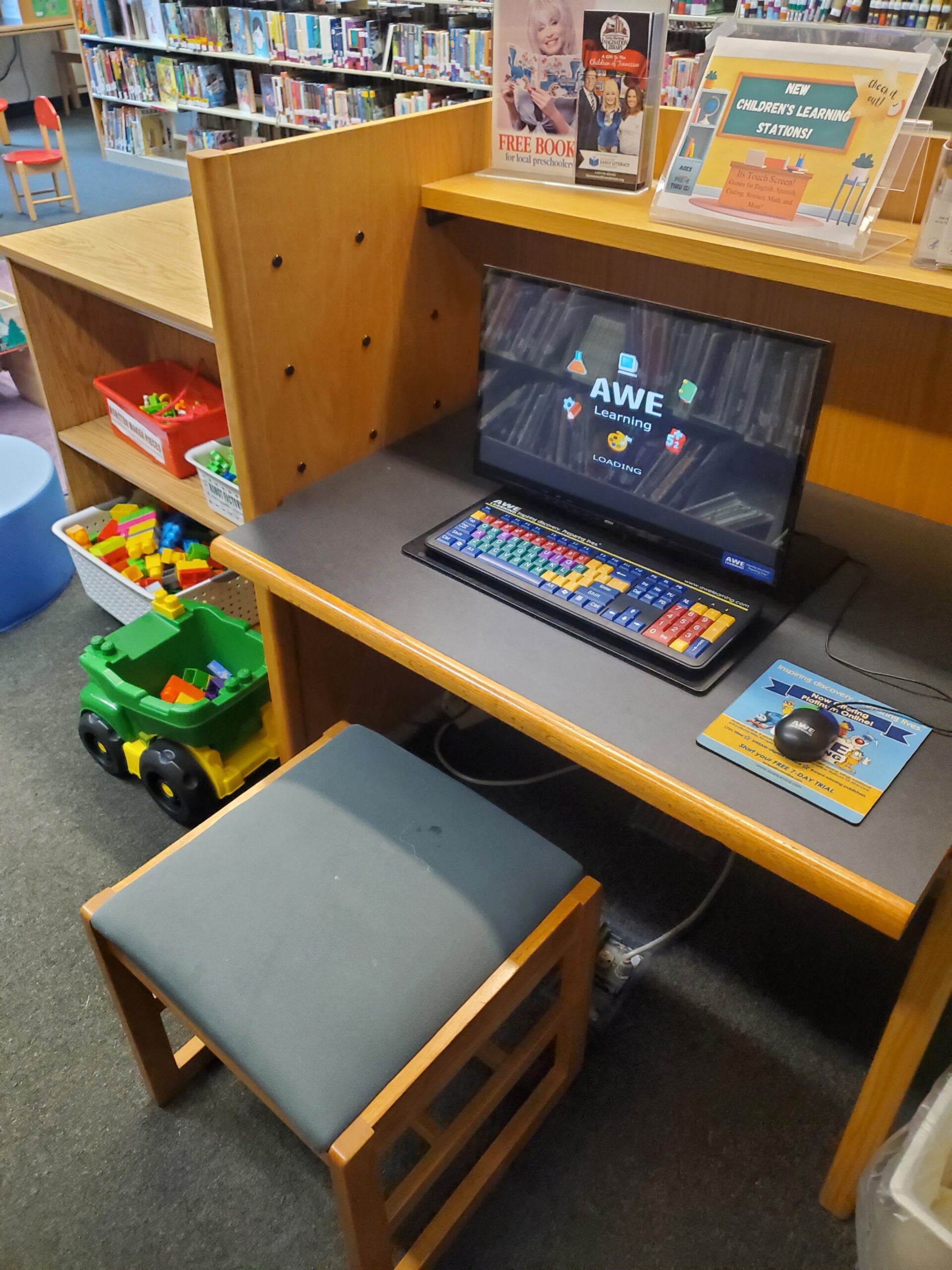 Checkouts are limited to 20 items total with a maximum of 5 DVDs, audionbooks, and magazines.
The library is pleased to offer computers for the public. We will be happy to assist you as time permits. You must present your library card or a valid ID.
Please reserve items no later than one business day prior to pick-up. Once in the parking lot, call 423-745-7782 for curbside service.
Credit/Debit Card Payments
A $0.50 service fee will be added to all card transactions. Minimum credit or debit transaction is $1.00 not counting the service fee.
You may place an item on hold from our collection. Patrons receive three free holds, additional holds cost $1.00 per item per day. Please place all holds at least one business day prior to expected pick-up. You may also now place a hold on an item through our Online Catalog.
We have a coin-operated copier for the public to use. Costs of printing and copying are $0.25 for black and white per page and $0.50 for color per page. We offer fax services as well. It is $1.00 per page to send a fax and $1.00 per page to receive a fax. Our fax number is 423-745-1763.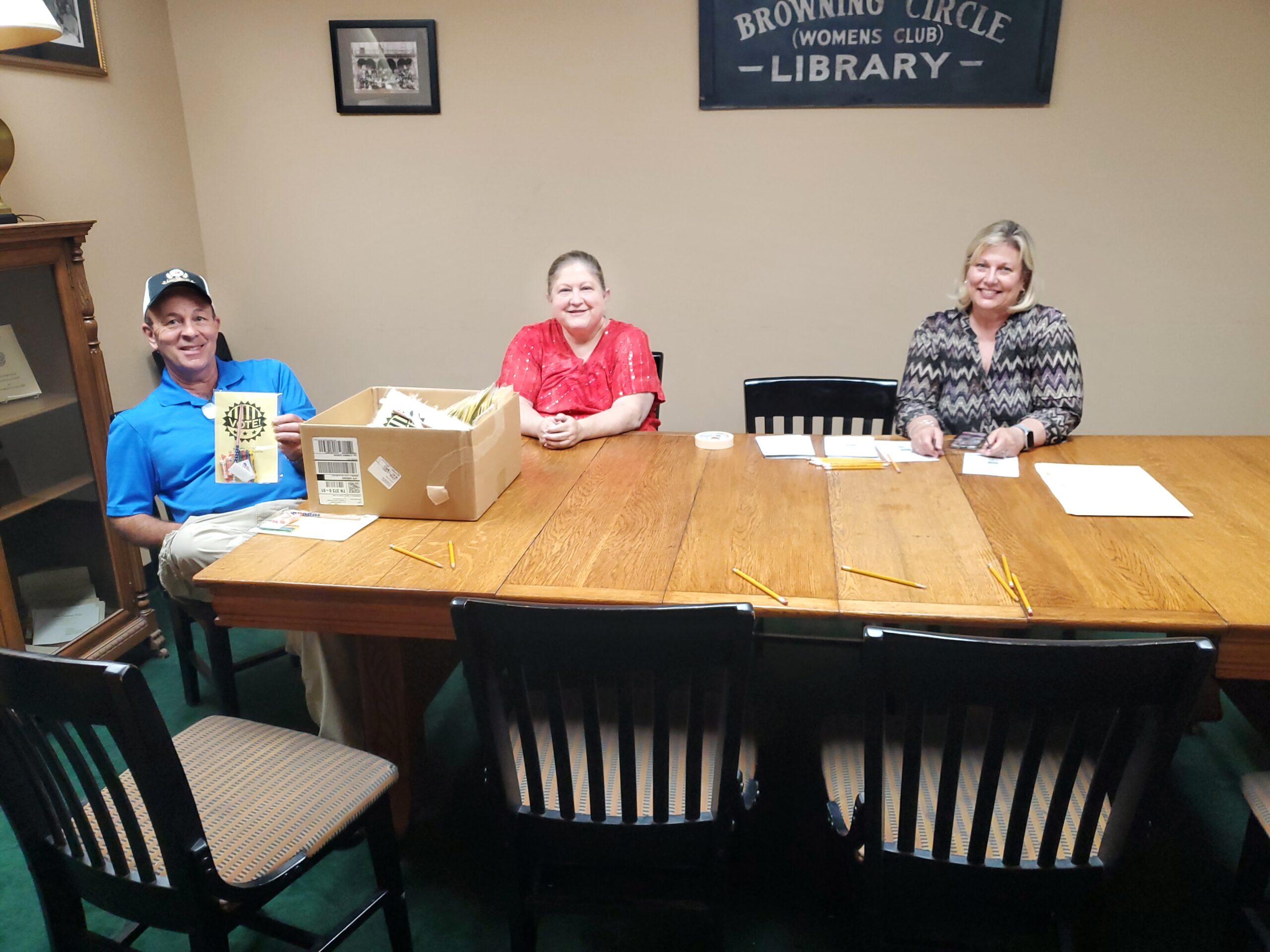 Our board room is free for groups of 12 and under. Reservations may be made no more than TWO WEEKS in advance. No food or drinks are permitted in the board room. Care must be taken to leave the Board Room clean when the meeting is over. IMPORTANT: A protective cover must be used on the table if any crafts ( cutting, pasting, etc.) take place.
Community Room Reservations
The community room is available to be rented out. The room seats 50 – 75+.
$20 deposit required to reserve space (counts toward full payment). All payments, including deposit, are non-refundable.
Rates for general public use :
0 – 2 Hours ———-$40
2 – 4 Hours ———-$ 50
4 – 6 Hours ———-$ 70
6+ Hours ———-$ 90
Use of Zenith flat screen TV and Google Box $25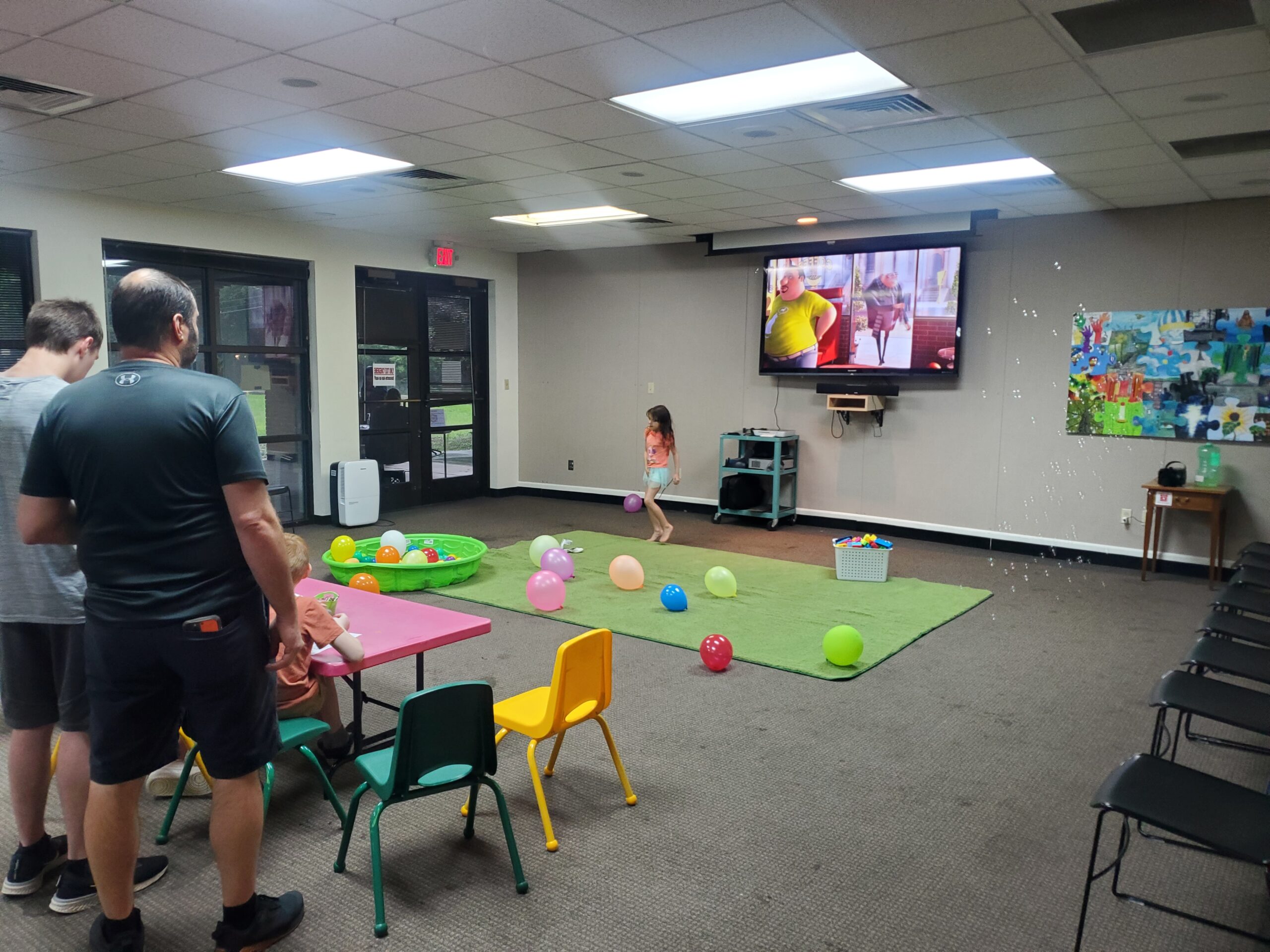 –The community room is also available for ongoing non-profit (501-C3) organizations*—
Rates for ongoing groups**:
One free reservation per month with subsequent rentals at 50% discount
0-2 Hours —– $20
2-4 Hours —– $25
4-6 Hours —– $35
6+ Hours —– $45
Use of Zenith flat screen TV and Google Box —– $25
*May require documentation of an organization's non-profit (501-C3) status at time of scheduling.
** Use of kitchen included in costs
General Rules for the Community Room:
1. Meeting rooms may be reserved by individuals, businesses, government agencies, and non-profits for private or public events.
2. Sales may not be conducted on the premises without prior approval from the Library Director.
3. Tobacco products may not be consumed inside the library or within 25 feet of entrances and exits. Alcoholic beverages may not be consumed on the Library premises.
4. Flammable materials are prohibited (i.e. candles, incense, light strips, etc.)
5. Reservations are not allowed outside of library operating hours.
6. All reservations must end 30 minutes before the library's closing time. Groups should complete clean up and exit the room by this time. Groups should notify the front desk when leaving the room.
7. All payments for meeting rooms are non-refundable.
8. Each organization is responsible for setting up and putting away chairs and tables. (There are approximately 50 chairs and 12 tables).
9. Food and beverages are allowed in the community room. Avoid staining drinks i.e. Red Kool-Aid and other red drinks. No food or beverages are allowed in the Board Room.
10. Leave meeting room clean, free of trash in the condition it is found: trash picked up, spills cleaned up.
11. Coffee pot, microwave, refrigerator, and stove are available in the kitchen for Community Room rentals. Dishes and party supplies are not provided. Surfaces and equipment should be left clean.
12. All audio-visual needs should be planned for at least 7 days prior to the event and specified as part of the rental agreement. The primary contact person will be shown how to use the equipment. Any damages will be the responsibility of the lessee.
13. Meetings of large groups which may disturb or interfere with the general use of the library will not be booked.
14. No governmental agencies (local, state, or federal) shall be charged unless they are charging an admittance fee.
15. Individuals renting or attending events in meeting rooms are subject to E.G> Fisher Public Library's Code of Conduct. Failure to comply with the Code of Conduct may result in temporary bans from meeting room use.
16. Any usage of library space must be made within the context of local, state, or federal laws or regulations. Access may not be denied on the basis of race, religion, sex, age, national origin, or physical or mental disability.
17. Patrons renting meeting spaces are responsible for ensuring the maximum room capacity is observed.
18. Library programs and meetings have first priority for room reservations.
Monday, Tuesday, Thursday: 9:30 AM – 8:00 PM
Wednesday, Friday: 9:30 AM -5:30 PM
Saturday: 10:00 AM – 5:00 PM
Closed Sundays and first Wednesday of the Month
1289 Ingleside Avenue Athens, TN 37303