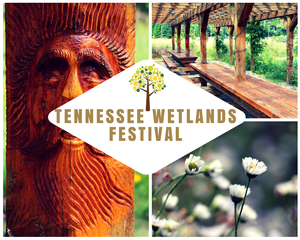 Celebrate the wild, wonderful and wet world in your own backyard during the fourth annual Tennessee Wetlands Festival at E. G. Fisher Public Library.
Explore the Wetlands with hourly nature classes on topics ranging from the aquatic ecology of Tennessee wildlife to constructing rain gardens. Enjoy interactive nature walks, a variety of local food vendors, artisan crafts, a wetland art contest, live music from  local musicians, kids activities, Boy Scout demonstrations, and outdoor recreational exhibits.
If you are interested in becoming a vendor, you can print out the form and email to sanitation@cityofathenstn.com.

If you or your business is interested in becoming a sponsor of the Tennessee Wetlands Festival, please print out the form and email to keepmcminn@gmail.com.
For more information, contact Sandy Moore at (423) 506-7316 or check out the Keep McMinn Beautiful website.